PHP
MYSQL
HTML 5
Bootstrap
Jquery
CodeIgniter framework
-
Education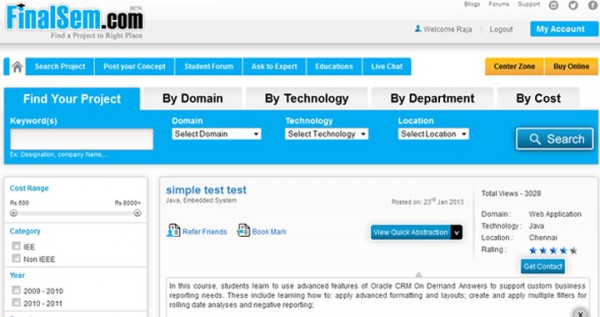 Key Features:
Easy sign-up and registration for both Students and Project training centers
Students can search for project titles with a keyword search option.
Students can filter and search for project titles based on location, department, category, year, domain and technology.
Students can view the details of the Project posted by the training centers.
Students can fill in an enquiry form to a particular project to get contacted by the training center directly.
On filling the enquiry form and submitting, the contact details gets shared among the Student and the training center.
An exclusive project page for the training centers, where they can post 'About Us', photos and videos.